Newcomer Ivy Jones has been a nude model for about a year now, but she feels her career has finally taken off now that she's become a Playboy Plus model. "I have always wanted to pose for Playboy! This is my first time," says the excited blonde, who comes to us from Oregon. "You finally found me!" Too shocked to speak, Ivy thought she had dreamt up the phone call from Playboy Plus telling her the good news, until she received a follow-up call from photographer Holly Randall with information on their upcoming shoot.


---
Hot Nude Babes [babes rater]
Erotic Beauties [erotic photos]
Art of Erotica [resource directory]
Simple Nudes [just plain beauty]
FreeXCafe [naked women]
Photography Sites [directory]
Sexy Photos [nude pictures]
Eruluv [erotic nude blog]
Erotic Perfection [fine erotic photography]
---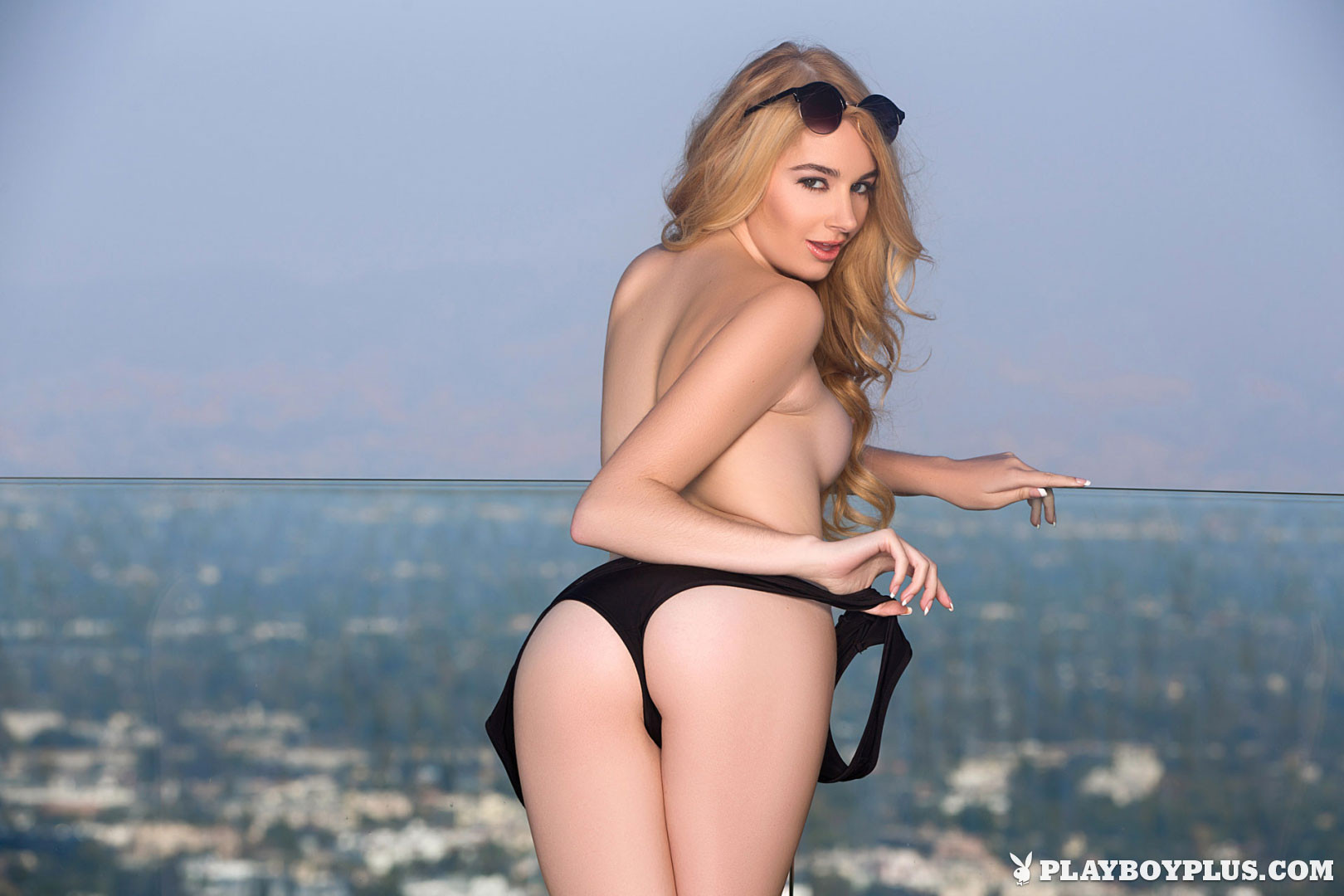 "In high school, I was an art geek," says petite university student with a red lollipop in her mouth. "And now, I'm a hottie!" Looking at the metropolis below the rooftop terrace serving as Ivy's set for the day, the archaeology major in the black bodysuit with white booties says there's a whole world out there she's dying to explore. "I love the nature and outdoors," explains the amateur model. "I also love my body and modeling." Welcome Ivy Jones, right here on Playboy Plus.
These are only a few sample pictures of the complete gallery that Playboy has to offer.


Take the tour and see what you're missing!
Get a 2 day trial for just $1.00
New offer: 1 FREE week for Playboy.TV
Playboy Amateurs – Ivy Jones
was last modified:
November 7th, 2016
by
Visitors:

47973


Copyright © Gallery of Nudes (2001-2018)
All images on this page are protected by international copyright laws.
Reproduction in any form, electronic or otherwise is strictly forbidden
unless approved in writing by the copyright holder.


More Premium Galleries
See all Premium Galleries
---
Latest Photographer Galleries
See all Photographer Galleries
---