See this fantastic & classic nude photos of model Rhian Sugden. Since 1997 Body in Mind has created super beautiful images of women by adding the glow of morality and the mind to the female nude. The resulting nude photos are more powerful than porn and more uplifting than art. Becoming part of the Body in Mind community is an essential for any true admirer of female beauty and nude photos of beautiful women. Always has been; always will.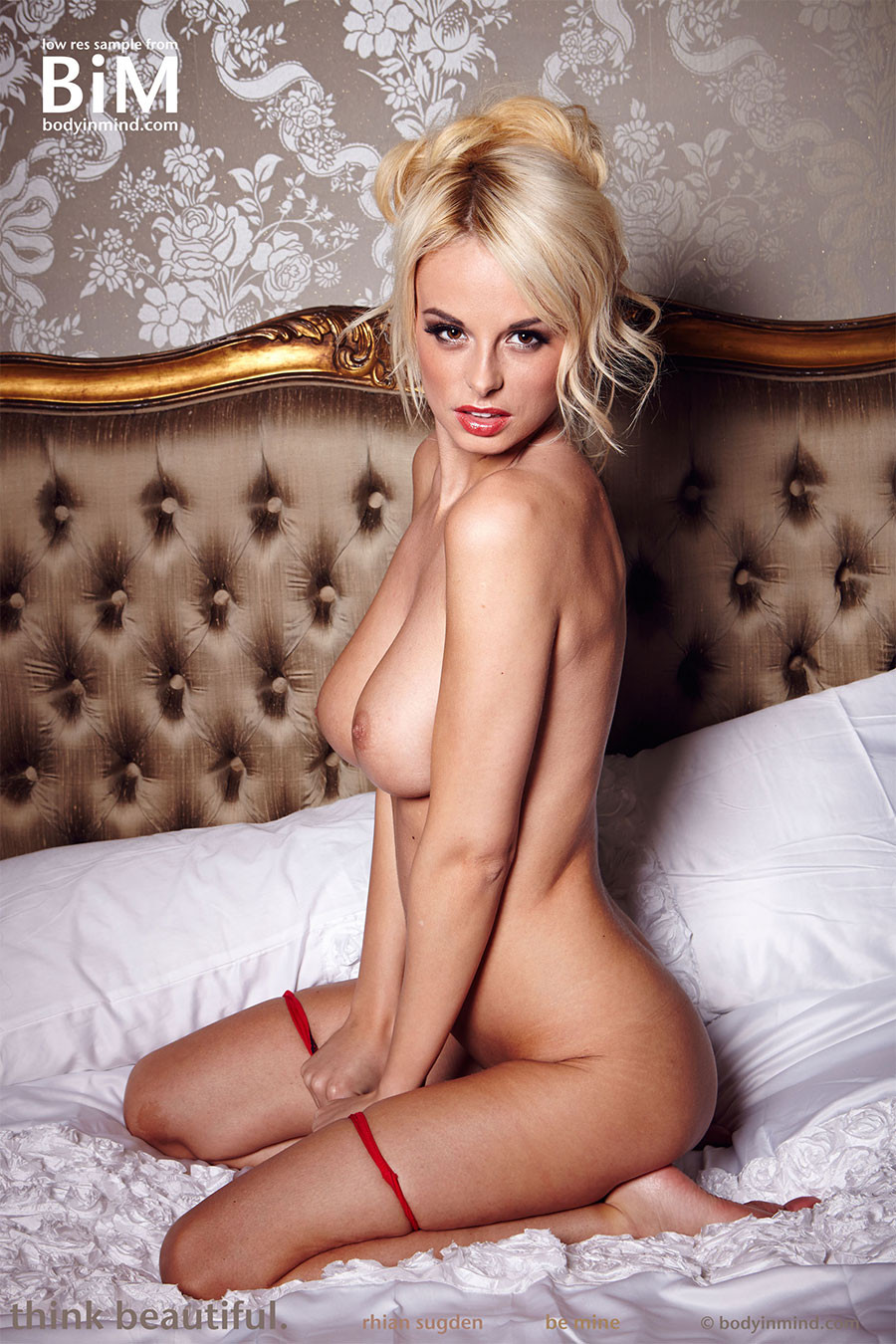 ---
Hot Nude Babes [babes rater]
Erotic Beauties [erotic photos]
Art of Erotica [resource directory]
Simple Nudes [just plain beauty]
FreeXCafe [naked women]
Photography Sites [directory]
Sexy Photos [nude pictures]
Eruluv [erotic nude blog]
Erotic Perfection [fine erotic photography]
---
Body in Mind focuses exclusively on maximizing female beauty, and attracts the best photographers and models from all over the world shooting beautiful, non-sexual nudes. Continuing in the pinup tradition of the 40s, cheesecake of the 50s, Playboy of the 60s-70s and Supermodels of the 80s, Body in Mind re-introduced this focus to the 90s. Today Body in Mind consistently features the most uplifting, spirited, wholesome, non-sexual female nudes around. We call them 'super nudes'. And who better to grace our pages than the topless tabloid super models who are so popular in the UK? First came Nikkala Stott, then Michelle Marsh, Peta Todd, Zuzana Drabinova, and now the newest of the crop, Rhian Sugden, destined to become one of the biggest. Enjoy them all, as nude as they get, regularly on Body in Mind.
Body in Mind – Rhian Sugden
was last modified:
March 18th, 2016
by
Visitors:

18819


Copyright © Gallery of Nudes (2001-2018)
All images on this page are protected by international copyright laws.
Reproduction in any form, electronic or otherwise is strictly forbidden
unless approved in writing by the copyright holder.


More Premium Galleries
See all Premium Galleries
---
Latest Photographer Galleries
See all Photographer Galleries
---