Hiromi Oshima, Playboy's Miss June 2004, has the distinction of being the first-ever Japanese Playmate. Born and raised in Tokyo, Hiromi was on vacation in Florida when she was spotted by a Playboy photographer.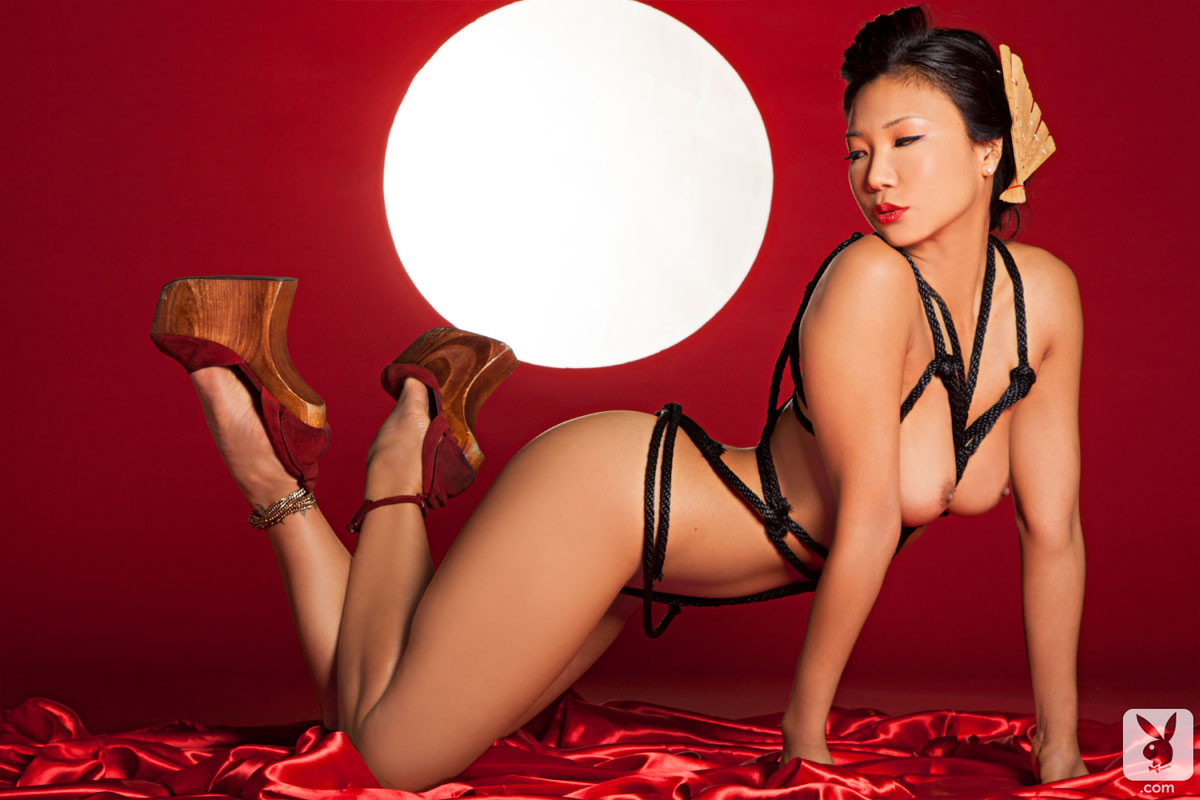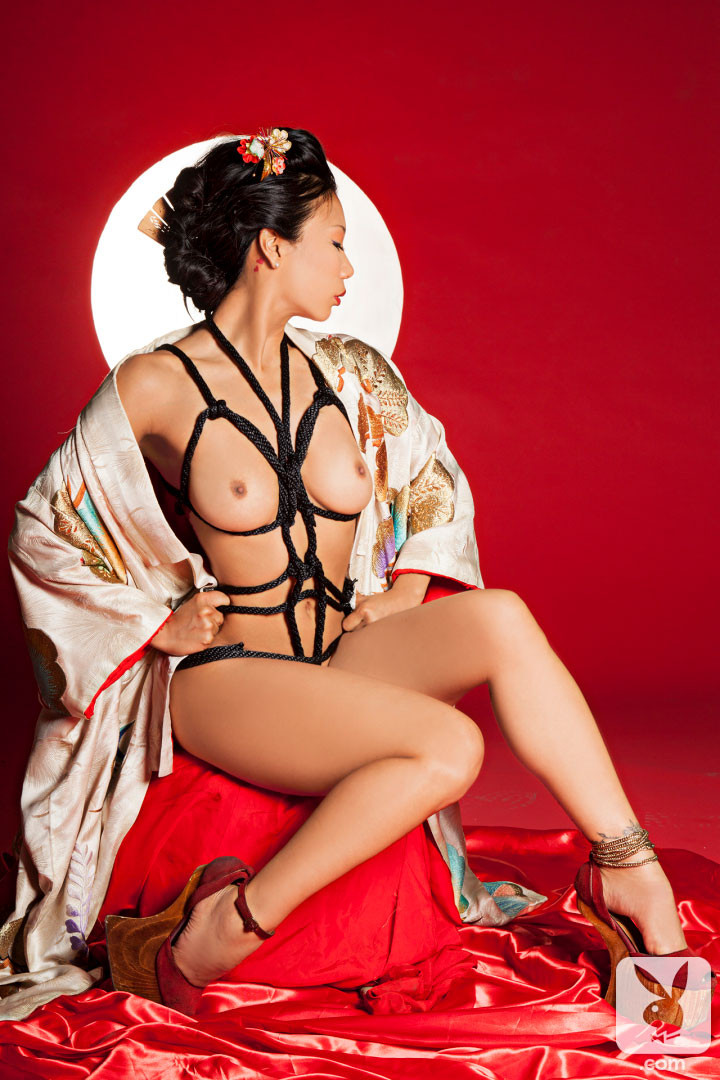 ---
Hot Nude Babes [babes rater]
Erotic Beauties [erotic photos]
Art of Erotica [resource directory]
Simple Nudes [just plain beauty]
FreeXCafe [naked women]
Photography Sites [directory]
Sexy Photos [nude pictures]
Eruluv [erotic nude blog]
Erotic Perfection [fine erotic photography]
---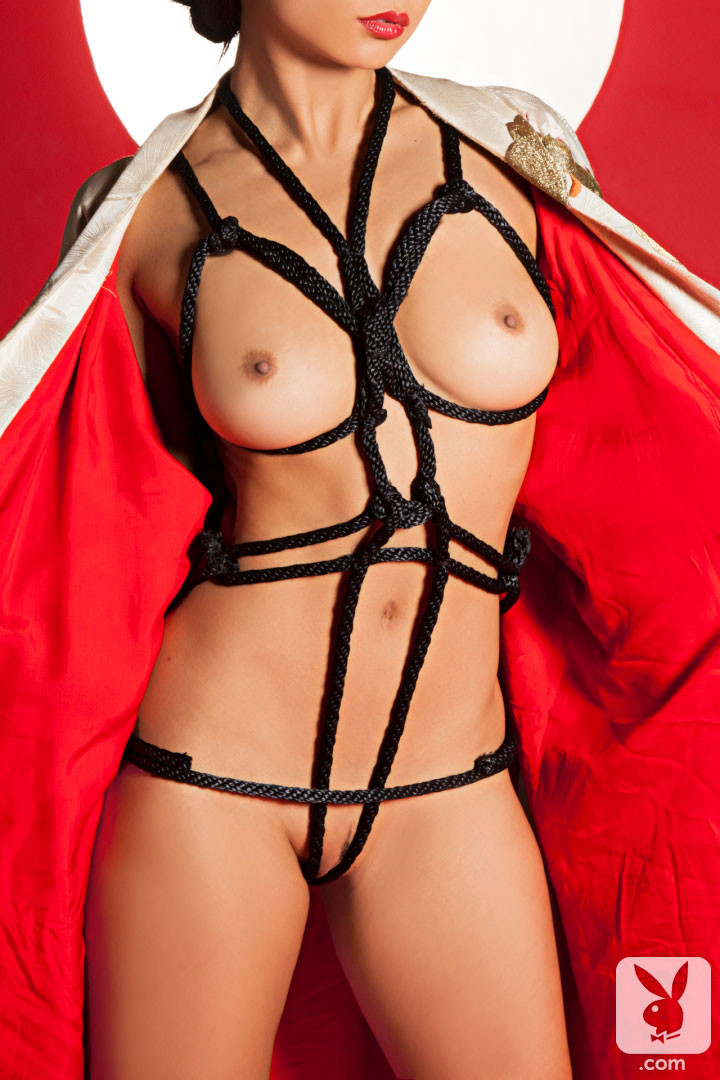 "I could never have been a model in Japan," she said. "I would be considered too busty." Not too busty for America, and certainly not for Playboy. She finished her degree in communications, moved to Miami Beach, and Playboy flew her out for the 50th Anniversary Playmate Search. After a few appearances in Special Editions—including the cover of Exotic Beauties—she was named Miss June 2004. "I was thrilled," she told Playboy, "but my parents had been strict, and I had never posed nude before!"
These days Hiromi is living in Los Angeles, and she's just as comfortable in front of the camera as she is behind it. Hiromi is one of our most popular Playmates, and not only does she continue to pose for Playboy, but she became a photo production coordinator for Special Editions. Hiromi performs as a Playmate Dancer, and she's a budding actress, too. She has been featured in the music videos for Nelly's "Shake Ya Tailfeather" and Beyonce's "Telephone," and she appeared in several episodes of The Girls Next Door. Her movie roles include The House Bunny, Race to Witch Mountain, and Dealin' with Idiots.
When she's not working, Hiromi likes shopping, cooking, and watching the Food Network. She said she's turned on by "intelligence, positivity, sweetness, a good massage, and confidence." Her turnoffs include "rude show-offs and bad breath."
These are only a few sample pictures of the complete gallery that Playboy has to offer.


Take the tour and see what you're missing!
Get a 2 day trial for just $1.00
New offer: 1 FREE week for Playboy.TV
Playmate – Hiromi Oshima
was last modified:
April 11th, 2016
by
Visitors:

34455


Copyright © Gallery of Nudes (2001-2018)
All images on this page are protected by international copyright laws.
Reproduction in any form, electronic or otherwise is strictly forbidden
unless approved in writing by the copyright holder.


More Premium Galleries
See all Premium Galleries
---
Latest Photographer Galleries
See all Photographer Galleries
---