Playboy's Playmate of the Month for January 2016 is Amberleigh West. Since she appeared in the January/February 2016 double issue of Playboy, Amberleigh is one of the final two Playmates to pose naked for the magazine, along with Miss February 2016 Kristy Garett, because the next issue was the first non-nude edition in the history of the magazine.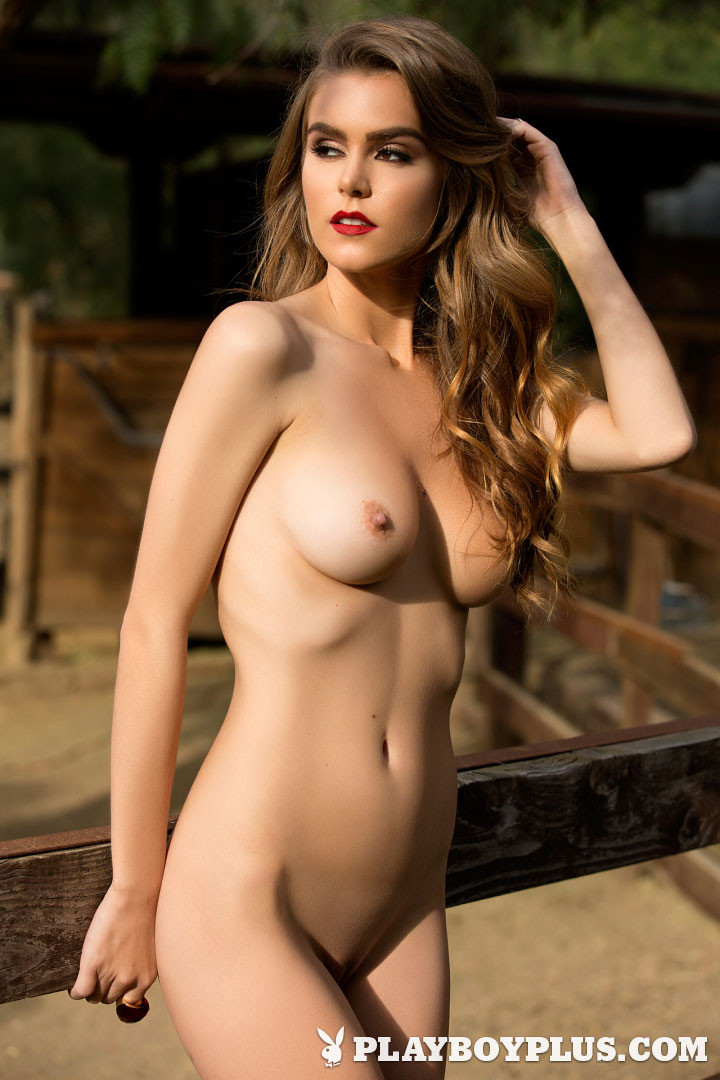 ---
Hot Nude Babes [babes rater]
Erotic Beauties [erotic photos]
Art of Erotica [resource directory]
Simple Nudes [just plain beauty]
FreeXCafe [naked women]
Photography Sites [directory]
Sexy Photos [nude pictures]
Eruluv [erotic nude blog]
Erotic Perfection [fine erotic photography]
---
Amberleigh grew up in the Pacific Northwest, which had a tremendous impact on her childhood. She says, "Being outside comes so naturally to me– excuse the pun. I bike, kayak and wakeboard. When my friends and I go camping, I'm the one who starts the fire." This is part of the reason why her Playmate pictorial took place in a series of beautiful nature scenes, highlighting her woodsy background.
Before posing for Playboy, Amberleigh worked as a paralegal. She has a sharp attention to detail and makes sure to always use proper grammar. She also is a fan of Ayn Rand and became an admirer of the objectivist philosophy back in high school.
Despite these leanings toward a life behind a desk, Amberleigh knew she wanted to be in front of the camera her whole life. She says, "I've wanted to act since I was little, when I used my mom's camera to film skits with my friends." While she felt naturally inclined towards this life, she says she wasn't sure it was suited for her. "For a long time I didn't think I could model, let alone be a Playmate, because I was never the pretty, popular girl guys asked to the dance," she says. "I finally learned to stop caring about what others thought." We're guessing a lot of those guys from her high school days are kicking themselves now.
These are only a few sample pictures of the complete gallery that Playboy has to offer.


Take the tour and see what you're missing!
Get a 2 day trial for just $1.00
New offer: 1 FREE week for Playboy.TV
Playboy Cybergirl – Amberleigh West
was last modified:
May 20th, 2016
by
Visitors:

45929


Copyright © Gallery of Nudes (2001-2018)
All images on this page are protected by international copyright laws.
Reproduction in any form, electronic or otherwise is strictly forbidden
unless approved in writing by the copyright holder.


More Premium Galleries
See all Premium Galleries
---
Latest Photographer Galleries
See all Photographer Galleries
---